HealthServe Medical Services
With your donations we can keep our clinics running for migrant workers who need support.
Donate to HealthServe's Medical Services
Every dollar raised through this campaign will be matched $ for $.
Every dollar raised through this campaign will be matched $ for $. ​
Donate to Us
(Donation Portal)
Why Chronic Medical Conditions?
Our community medical and dental clinic is located in Geylang. On top of providing low wage migrant workers access to affordable medical and dental care, we also offer bi-weekly specialist orthopaedic, dermatology and rehabilitation consultations in occupational therapy, physiotherapy and traditional Chinese medicine (TCM). 
We charge a flat fee of $8 for our GP clinics and $15 for dental services for both consultation and medication. However, are waived for migrant workers who are Special Pass holders or those who have been referred by other partner NGOs.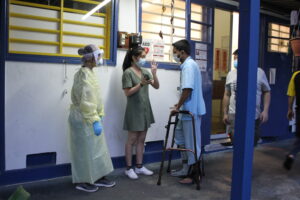 Who will your donation support? - Rona
""HealthServe has made me feel more secure about being in a foreign country and reminded me not to be afraid or lonely in case I need medical or emotional support."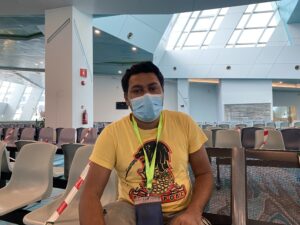 Rona, shipyard worker from Bangladesh
"I was very upset," recalls Rona, when he had to choose between paying for dental treatment and sending money back home to his family in April 2020. He had visited a private dentist before the dormitories went into lockdown. The treatment for his toothache would cost $200-$300, a huge chunk of his monthly pay.
His employer was not willing to help out as he was a Special Pass holder and was not working. Faced with the difficult decisions between easing his pain and sending money home to his family, Rona decided to forgo treatment. His pain worsened as he was moved around to different facilities after being diagnosed with Covid-19. Unable to swallow or eat properly, Rona couldn't sleep at night and recalls feeling extremely helpless and alone.
After recovering from Covid-19 in August, he was moved to a cruise ship where we met him and heard about his dental problem. Soon after, our volunteer dentist extracted his tooth and filled in his dental cavity. Rona is grateful to have received free dental treatment at HealthServe, for "if not, I [will have to] continue [being in] pain, everyday cry then sleep," he shares. 
Who will your donation support? - JA
"If I die, I might as well dies in Singapore."
After self-medicating for many years, JA was introduced to our Geylang clinic by a friend when his chronic gastrointestinal disease worsened before the Circuit Breaker. His condition was affecting his work and mental health. It was also causing him to lose a lot of weight, constantly feeling weak he knew with he needed medical attention.
Worried about how he would cover the cost of treatment, as he knew his employer would not pay for his medical care, he sought help at HealthServe. JA was pleasantly surprised during his first visit at how the doctor took the time to listen to him and make sure that he was alright. With HealthServe's help, JA was referred to a specialist doctor and able to speak to him through the clinic's telemedicine system. Since coming to HealthServe in April 2020, he has visited the Geylang clinic more than twenty times to see our doctors, have investigative test and receive treatment. JA now has a long-term care plan and has access to subsidised medication.
Having already claimed over $15,000 against his medical insurance, JA no longer has any cover and needs to continue to pay for his medical care from his salary but is thankful for the help and support he receives through HealthServe. Without the care he has received through HealthServe he would have had to return home as his employer does not cover outpatient care.
Who will your donation support? - Guo
"If we visit [private] clinics, the consultation fee is high and there's a
language barrier, they can't understand me. That's why I came here. For
those people from my hometown with fevers or headaches, I will recommend
them to come here."
Guo, construction worker from China
Guo has been working in Singapore as a construction worker since 2009. After learning of HealthServe through his church, he has been coming to us regularly for the past 11 years, and also actively recommending HealthServe to others.
Guo suffers from skin problems. Prior to this, he had to pay for costly consultations and treatments at private clinics out of his own pocket. Today, our volunteer GPs and dermatologists at HealthServe treat him at a fraction of the cost he used to pay.
"I have quite a good impression of HealthServe, their services are convenient for us migrant migrant workers. And they are almost always able to understand us, or they have translators. Even at those big hospitals they sometimes can't understand what I'm saying."
How does $ for $ match funding work?

HealthServe has been awarded the Enhanced Fund-Raising Programme Grant for our Chronic Disease Management Programme from Tote Board.
For every dollar donated through our online platforms (HealthServe's donation portal, Give.Asia and Giving.Sg) we will receive dollar-for-dollar matching up to $250,000.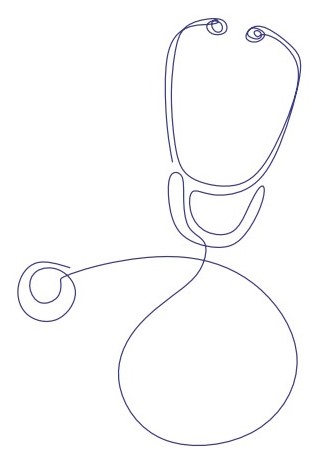 5,360
Total medical consultations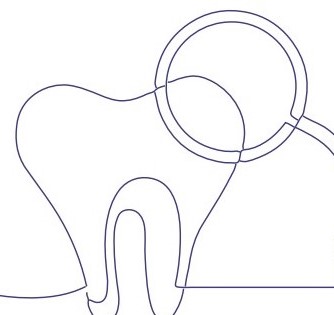 490
Total dental consultations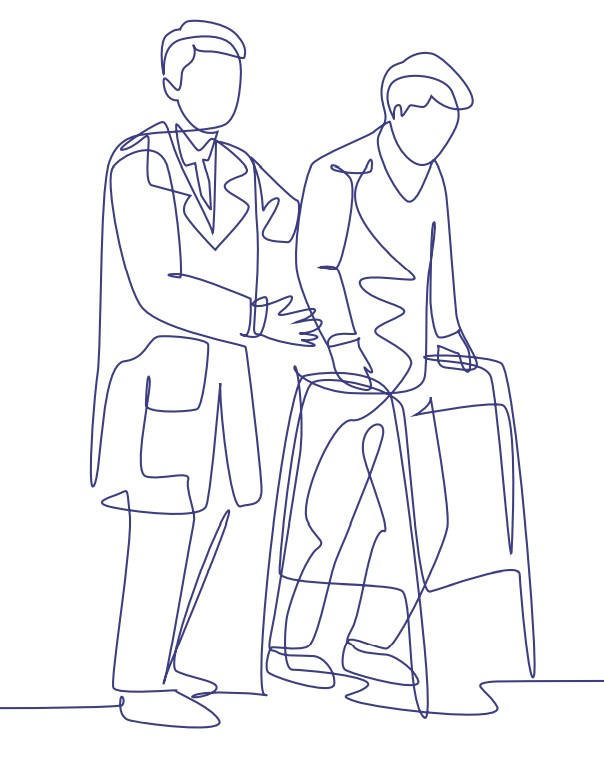 24
Physiotherapy/ Occupational Therapy sessions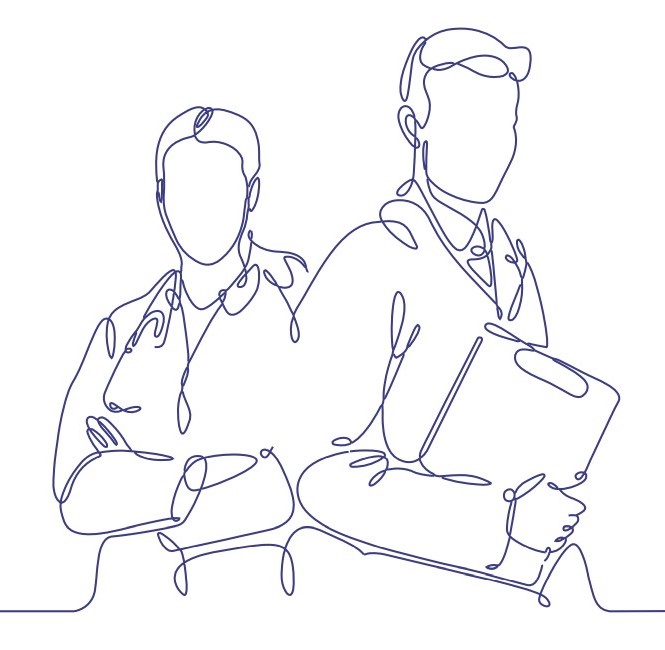 490
In-house specialist consultations